McLaughlin & Stern LLP has a new leader and special counsel in place to help continue to grow its bankruptcy practice, including continuing to work on key Chapter 11 cases in Delaware's busy bankruptcy court. The firm, which has offices in New York, Florida and...
read more
Thank You 2023-2024 BBA Annual Sponsors
Diamond Level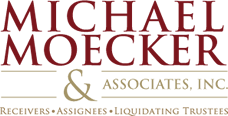 Platinum Level


Gold Level
Silver Level
Bronze Level
Patrons of the BBA
Akerman LLP
GrayRobinson, P.A.
James B. Miller, P.A.
James D. Silver - Kelley Kronenberg Attorneys At Law 
Markowitz Ringel Trusty & Hartog, P.A.
Trustee Realty Inc
Friends of the BBA
Cushman & Wakefield
Dunn Law, P.A.
Fox Rothschild LLP
Furr & Cohen, P.A.
Hoffman, Larin & Agnetti, P.A.
Kenneth A. Welt, PA / Trustee Services, Inc.
Leali Management, LLC.
LSS Law
Sequor Law
SLFAQ, LLC
Stichter, Riedel, Blain & Postler, P.A.
Thomas L. Abrams P.A. | Gamberg & Abrams
Underwood Murray PA.