The United States District Court for the Southern District of Florida invites you to its 2023 Hispanic Heritage Month Program on Wednesday, September 20, 2023, from 4:00 to 5:00 p.m. in the Ceremonial Courtroom (13-3) at the Wilkie D. Ferguson, Jr. United States...
read more
Thank You 2023-2024 BBA Annual Sponsors
Diamond Level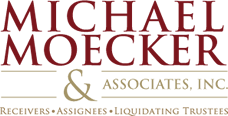 Platinum Level


Gold Level
Silver Level
Bronze Level
Patrons of the BBA
Akerman LLP
GrayRobinson, P.A.
James B. Miller, P.A.
James D. Silver - Kelley Kronenberg Attorneys At Law 
Markowitz Ringel Trusty & Hartog, P.A.
Trustee Realty Inc
Friends of the BBA
Cushman & Wakefield
Dunn Law, P.A.
Fox Rothschild LLP
Furr & Cohen, P.A.
Hoffman, Larin & Agnetti, P.A.
Kenneth A. Welt, PA / Trustee Services, Inc.
Leali Management, LLC.
LSS Law
Sequor Law
SLFAQ, LLC
Stichter, Riedel, Blain & Postler, P.A.
Thomas L. Abrams P.A. | Gamberg & Abrams
Underwood Murray PA.